Dick and Hae Ja Brosseau
Church Planting and Development with Baptist Mid-Missions at Grace Baptist Church, Citrus Springs, Florida
Florida Hurricane Pictures -- September 2004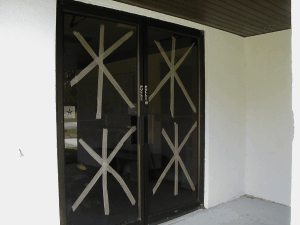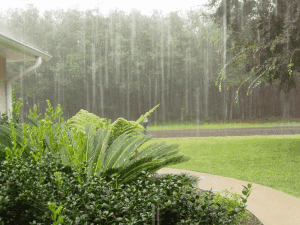 "Battening down the hatches" as Hurricane Frances approaches. "Outer bands" bring high winds and torrential rains.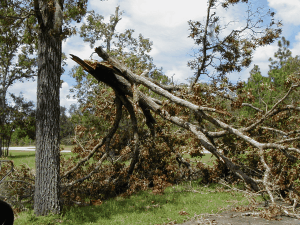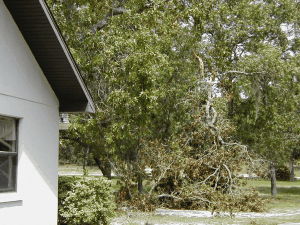 A tornado touched down on the corner of the church lot. It then hopped to a second tree right beside the building.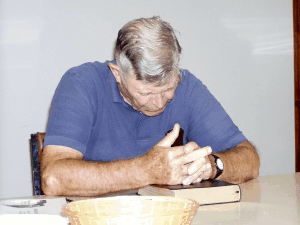 The twister jumped over the church and took out another tree. Our deacon thanks the Lord for His divine protection.